Six Delish Vegetarian Dishes At Spots You'd Never Expect To Find Them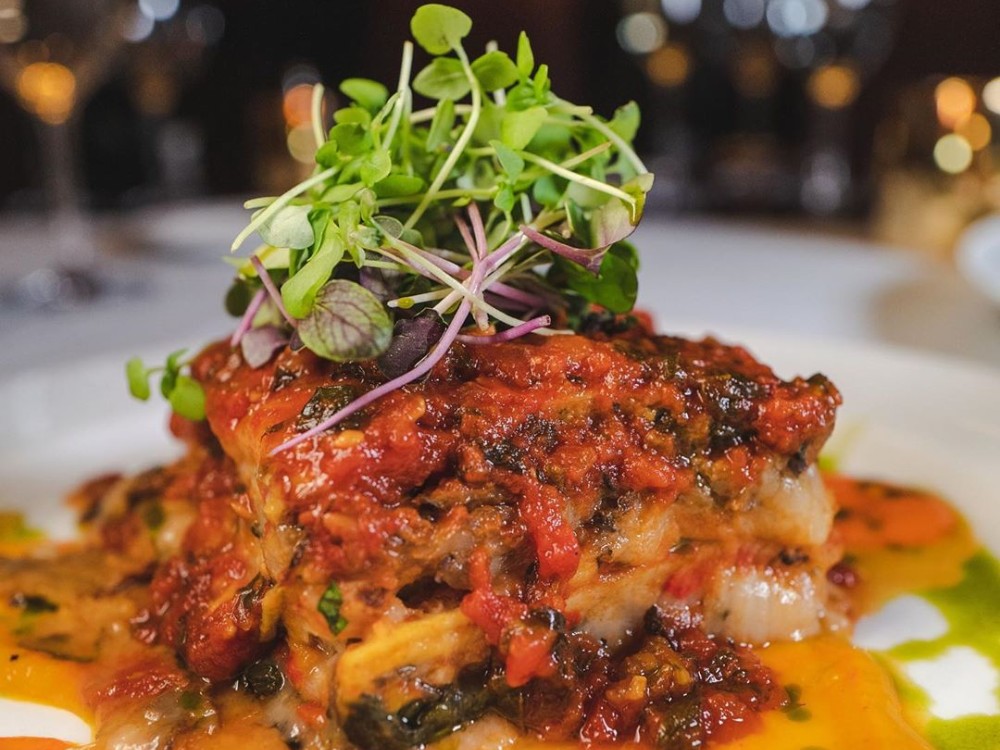 Habits can swiftly become humdrum. And when you're a vegetarian on the prowl for a meal below Chambers Street, you're likely to hit up the same old standbys where you're sure to find something meatless. That's because trying something new risks that seemingly infinite regress of drab side salads, potatoes (mashed or fried) and the occasional de facto portobello burger some meat-heavy menus offer up like an afterthought.
But not every Lower Manhattan restaurant is what it seems. Get a stomach full of what's both vegetarian and substantial while entering some new spots where nobody knows your name. Whether on your lunch break or headed out for happy hour, here're some veggie-friendly options to mix up your repertoire.
1. 77 Burger This no-frills grill has a wide array of dishes for carnivores, but its vegan burger is nothing to sneeze at. Comprised of kale, peas, carrots, corn, yellow squash, zucchini, chickpeas and breadcrumbs, it comes with a choice of of salad and dressings— or fries, of course, if you need something less healthy. (77 Pearl St.)
2. Delmonico's Think there'd be nothing for you at America's first restaurant that's been slinging sides of beef since 1837? Wrong! Enjoy the layers upon layers of Delmonico's vegan lasagna (pictured above). (56 Beaver St.)
3. Le District French cuisine — far more famous for its charcuterie and foie gras than alfalfa sprouts. But inside the Westfield food hall, the broccoli and aged cheddar quiche awaits. As does the mozzarella sandwich with fried green tomatoes and red pepper tapenade. (225 Liberty St.)
4. Pisillo The little panini shop that could boasts six vegetarian sandwiches. The Campobasso is especially astounding: artichokes marinated into soft, garlicky submission and paired with slabs of smoked mozzarella. (97 Nassau St.)
5. White Horse Tavern On Bridge Street sits one of those perfectly homey neighborhood dives where you can down a few drinks after (or during?) work in peace. But who knew you could also land some legitimately good veggie fare? The Veggie Burger Deluxe, slathered with deli mustard, hits the spot. Add a side of mozzarella sticks and life, for a moment or so, is complete. (25 Bridge St.)
6. Wogie's It's perfectly understandable for one to dismiss this cheesesteak joint even though it does offer a portobello sandwich — but more surprising is the garbage bread, which is far tastier than it sounds. Normally, this is bread stuffed with meats and cheeses, but the vegetarian version is replete with broccoli rabe, garlic, seasonings and a hint of lemon. There's also fried zucchini for an indulgent starter. (44 Trinity Place)
Tags:
77 burget
,
delmonicos
,
Le District
,
pisillo
,
restaurants
,
vegetarian
,
White Horse Tavern
,
wogies