Meet the Local Serving Up Choripan at Smorgasburg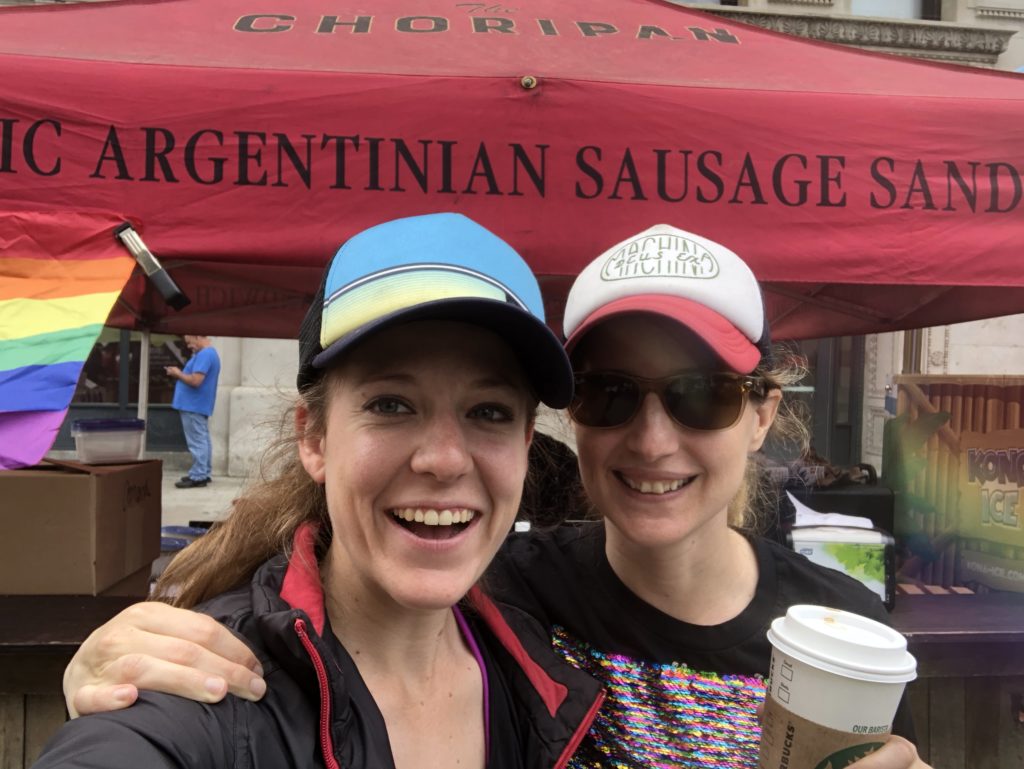 By: Joseph Ferris
Every Friday, the smell of a world's worth of food wafts through Lower Manhattan as Smorgasburg sets up on the World Trade Center plaza. From the coal oven pizza to the smoke pit cooked BBQ, the open-air food festival's weekly appearance brings an impressive array of delicious cheap eats to the heart of our neighborhood.
Among the food stands is The Choripan, from one of Lower Manhattan's very own, Antonella Allaria, a Vice President at Bank of New York Mellon. For the last 14 years, Antonella has worked in Lower Manhattan by day, but recently she has pursued her other passion in her spare time – bringing the food of Argentina to a wider audience.
Named after it's two main ingredients, the choripan consists of chorizo and pan (Spanish for bread) and according to Antonella, the sandwich is 'huge' in her family's hometown of Cordoba but relatively unknown here in New York. To remedy that, Antonella has created The Choripan where she offers the classic sandwich in addition to a steak and chimichurri meatball option.
"I grew up eating choripan, so I wanted to put the sandwich on the map," said Antonella. "During one of my trips to Argentina, I got the sausage recipe from my cousin….I came back to New York, bought a small sausage stuffer and started making the sausages myself."
When Antonella's friends got a taste of her concoctions and the response was overwhelmingly positive, she and her partner, Amanda Sanderson, decided to apply for Smorgasburg.
Three years later, they are bringing these Argentinian delights to Antonella's work home – Lower Manhattan. The Choripan team is excited to be setting up shop downtown. As Antonella puts it, the area "feels like home to me and I'm proud to bring a little of myself to this iconic neighborhood. Downtown offers a diverse crowd, you have the work crowd, students, families and tourists. Plenty of people to feed!"
Make your way to Oculus Plaza every Friday from 11:30a-7p to get your own choripan or one of the many other delectable options available from the 24 other vendors.
Tags:
meet a lower manhattan business
,
smorgasburg