We're Spreading SunPatiens In LM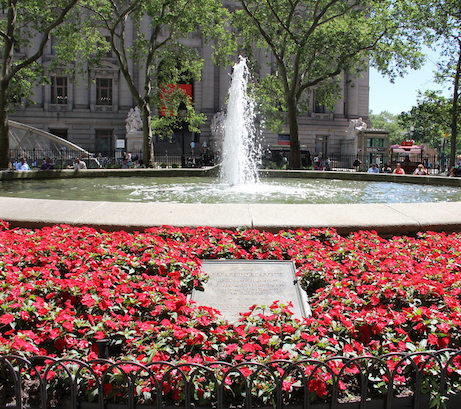 By: Owa Kankhwende
Come join the Downtown Alliance at our annual plant give-away!  Mark your calendar for Wednesday, October 18th as we'll be giving away FREE colorful Sunpatiens to take back to your home or office.
This not so well known plant is a revolutionary new hybrid from the impatiens plant family. These remarkable plants represent a breakthrough in flower breeding: robust, sun-loving, heat-loving impatiens that thrive in full sun or part shade and deliver continuous color from spring through frost.
It may seem unlikely that the hustle and bustle of Lower Manhattan's residents and workers be in touch with their "green thumbs", but every year we are pleasantly surprised by how many people join us to claim a free potted plant from the event.
We'll also provide woven recyclable totes to carry home your new potted friend. So make sure to drop by the event in Bowling Green Park (Broadway and Whitehall Street) between 10 AM – 11:30 AM. 
Add a little color to your life and brighten up your day with a beautiful plant!
Tags:
Green
,
sustainability