These Lower Manhattan Burger Joints Will Grill You Up A Juicy Patty In No Time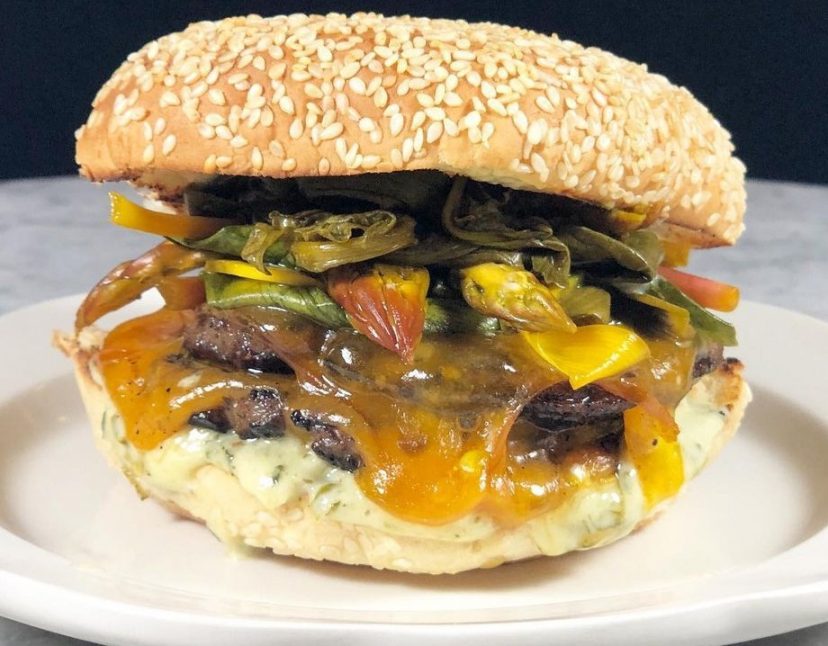 There is no food more perfect than a perfect burger — a juicy meat patty paired with a soft bun and all the fixings. The following are Downtown establishments currently serving up happiness in a bun.
—77 Burger (77 Pearl Street) is serving Angus beef burgers, bison burgers, bacon cheeseburgers and Impossible burgers. 77 Burger is taking pick-up and delivery orders until 9:45p nightly.

—Bareburger (155 William Street) is serving up their grass-fed beef on brioche buns via pickup and delivery.

—Capital Grille (120 Broadway) has a signature burger that includes a blend of short rib, chuck and brisket — and is topped with cheddar cheese.

—The half-pound charcoal burger from George's (89 Greenwich Street) can satisfy the largest of appetites. Delivery orders can be placed until 8:45p each evening.

—Take advantage of Mudville 9's (126 Chambers Street) build-your-own-burger bar from the comfort of your own home by ordering delivery.

—For your BBQ burger fix, Route 66 Smokehouse (46 Stone Street) has you covered.

—Shake Shack (215 Murray Street) is open for pick-ups, but it's a good idea to call ahead as some stores may not be open on their regular schedules.

—If it's pub food you're looking for, Suspenders (108 Greenwich Street) is your spot. Choose from one of their three signature burgers.

—Bacon lovers: The Broadstone Burger at Broadstone Bar & Kitchen (88 Broad Street) features an all-beef patty with a generous slice of Irish bacon and bacon jam (you read right) complemented by tangy aged cheddar.

—Old standby Burger King (106 Fulton Street) is offering takeout and delivery as well. So is McDonald's (160 Broadway).
If we have omitted any of your favorite Lower Manhattan burger joints, please reach out via Twitter or email.
photo: @thewoolybrand