Work Out With A View At These Free Pier 17 Fitness Classes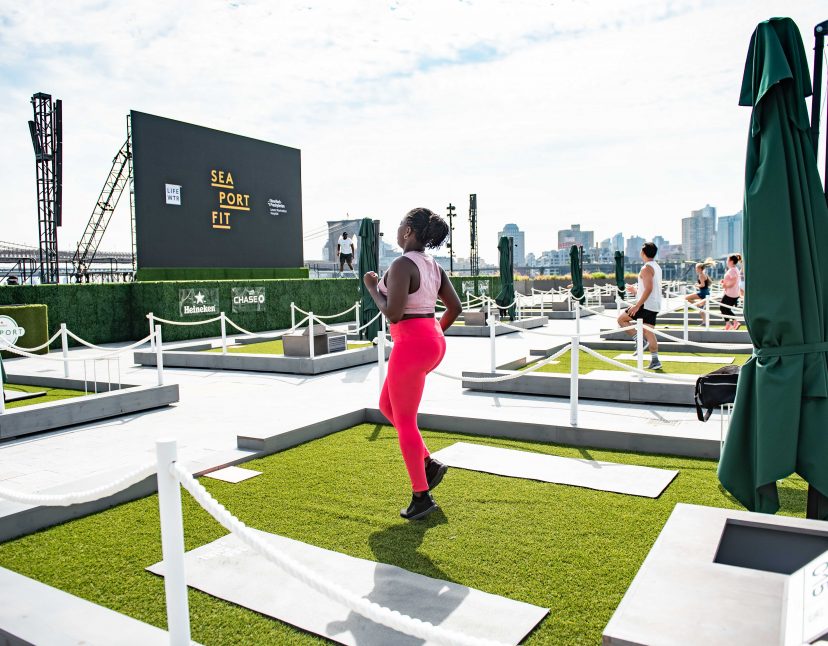 If you're looking for more opportunities to get outside and break a sweat now that summer's here (and more than half of New Yorkers are fully vaccinated), Seaport Fit returns in June with a schedule of free outdoor fitness classes at Pier 17.
Top NYC trainer-taught classes are held on Tuesday and Thursday evenings from 6:30 p.m. to 7:30 p.m., and Saturday mornings from 9 a.m. (weather permitting). The schedule's got a little something for everyone: On Tuesdays in June, Trooper Fitness combines cardio and strength training exercises for "team-oriented conditioning sessions". On select Thursdays, HIIT meets boxing with HIIT The Deck, while Pure Barre NYC offers ballet-inspired routines that improve balance and strengthen the core. On Saturday mornings, start your weekend off well-stretched and energized with Lyons Den Power Yoga.
As noted, classes are free, but you'll need to reserve your spot ahead of class, which you can do here. The June schedule is all set for now, and you can check the Seaport Fit site near the end of the month, when July dates become available — and so on, through September. 
photo: Seaport District