A feast for the senses: Culture, food and design await this May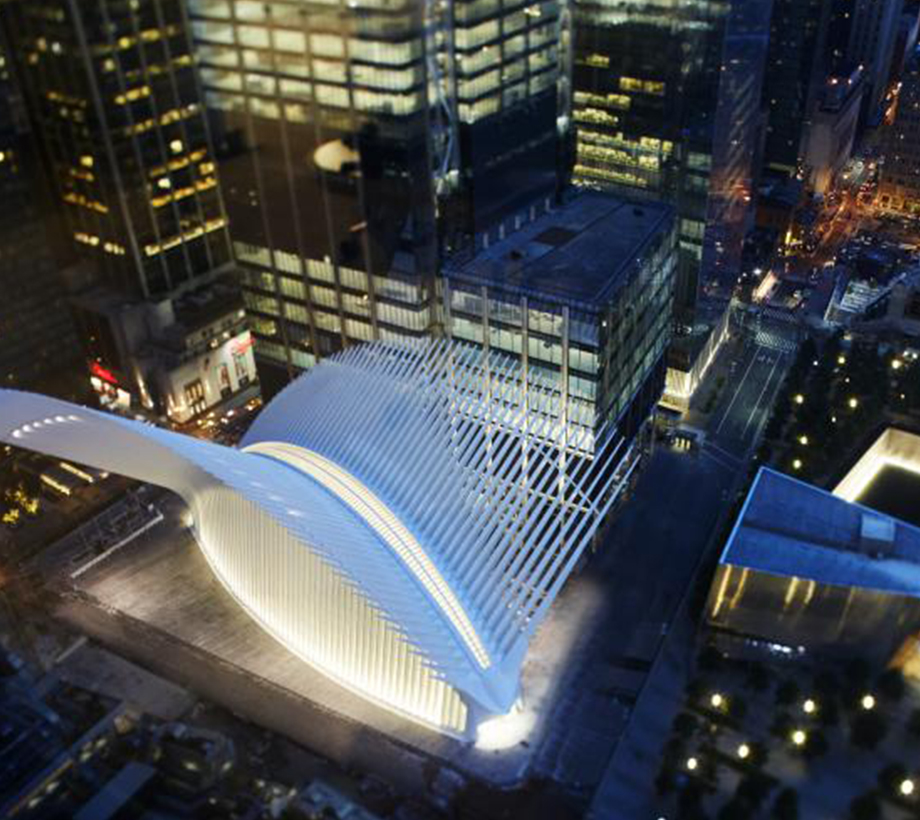 Main page image photo courtesy of NYCxDESIGN
By: Kristin Heise
The peak month of spring in Lower Manhattan welcomes numerous happenings intended to thrill the five senses from indulging in great tastes from local chefs and expanding your worldwide knowledge of other cultures through art and music, to observing the everyday natural beauty and kinetic energy of our city. 'May' you discover something new this month and beyond! Bookmark Downtown NYC's official Events calendar to keep track of new additions in the coming weeks.
Fado Festival NY & NJ – May 1-4; times vary
Time to get soulful: Brookfield Place kicks off this year's Fado Festival NY & NJ, a celebration of the Portuguese musical tradition, by featuring four passionate performances by some of the genre's acclaimed singers including Sofia Ribeiro and Helder Moutinho. The daily concerts will take place in the Winter Garden and are free to attend.
Spring Migration Bird Walk at The Battery with NYC Audubon –
Every Tuesday and Wednesday until May 22 @ 8a
The Battery's perennial gardens and parks is where many migrating birds find food and temporary shelter in Lower Manhattan. Sign up for an official tour with an experienced NYC Audubon birder and naturalist who will educate you on the history of NYC's ecology and help you spot the brilliant Blue Grosbeak.
KEYS TO THE CITY: The Ultimate New York City Scavenger Hunt – May 4 @ 10a-5p; $50 (deadline to apply is May 1)
Prove to yourself, friends and fellow scavenger hunters that you know more about NYC than anyone else! Not only is this a fun Saturday event to enjoy with a group of friends, but ticket proceeds benefit the Museum of the City of New York. Tag us @downtownnyc if you find any of our local neighborhood haunts.
Crossing Bridges Music Fest – May 10-11 @ 7:30p; tickets start at $39
The new music festival at the Schimmel Center celebrates the diversity of American contemporary singer-songwriters, with performances by longtime artists and individuals who believe in the storytelling power of music. Catch a verse or two from Paula Cole, Adam Ezra Group, The Kennedys, Jonathan Coulton and more.
NYCxDESIGN – May 10-22 @ various times; free and ticketed events
New York City's annual celebration of design is hosting over a dozen panels, installations and events in our neighborhood! When you visit their Events page, select the "Downtown Design District" category to filter where you can enjoy the creative exhibits in Lower Manhattan, such as the upcoming free MVVO Art – Ad Art show at The Oculus at World Trade Center and botanic installation open house at Greenery: unlimited. Many of the events are free to attend, but some may require a formal RSVP or ticket purchase.
Taste of Tribeca – May 18 @ 11:30a-3p; tickets start at $45
Now in its 25th year, Tribeca's annual springtime festival brings together over 60 local restaurants like Bouley At Home, The Odeon, and Tribeca Grill for a Saturday brunch extravaganza. There will also be live music, family-friendly activities, and wine, beer and cider tours of local pubs and shops. Proceeds for the event will support the arts and enrichment programs at local public elementary schools PS 150 and PS 234.
Children's Festival: Taíno, Taíno, Taíno – May 18-19 @ 11a
Bring the entire family to this interactive weekend series at the National Museum of the American Indian, where youngsters (ideal for ages 3-11) can learn more about the Taino culture of the Caribbean through unique arts and crafts projects, music and storytelling.
Dine Around Downtown – May 21 @ 11a-3p 
It's ba-ack! Our organization's own annual culinary festival kicks off pre-Memorial Day festivities at 28 Liberty Plaza on Tuesday, May 21. We'll be joined by dozens of new and popular restaurants in the area to feed the Lower Manhattan lunchtime crowd. And as part of our ongoing commitment to sustainable communities* we're making Dine Around 2019 a Zero Waste event—so you'll eat well and do good.
*Curious to know what else our organization is doing to improve sustainability in our neighborhood? Check out our residential waste guide to help buildings large and small reduce their garbage footprint. ♻️
Tags:
culture
,
design
,
dine around downtown
,
food
,
music