The Sandwich Rut Gets A Cambodian Twist In LM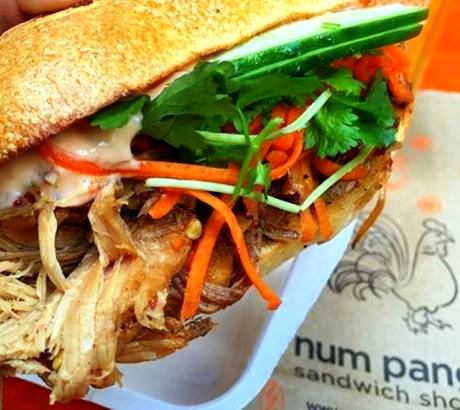 By: Justin Dizon
Want to try one of the top-rated sandwich shops in New York City?
Then head to Num Pang for a Cambodian twist to your lunchtime sandwich. The eatery's delectable sandwiches have earned raves from Bon Appetit and the Village Voice and have been one of Zagat's highest-rated sandwich places since opening in 2009.
The hype is justified — I can attest. I had Num Pang's pork-belly sandwich the other day, and it was one of the best sandwiches I've ever eaten. And I've eaten a lot of sandwiches.
"Made-to-order daily" sandwiches are crafted with freshly toasted semolina or quinoa bread with minimal wait time.  They'll have your order ready in just a couple of minutes, even during the lunch hour rush.  Pair that with a drink, including their exclusive juice and tea selection, and you're set for a delicious, cost-efficient lunch.
In addition to its Brookfield Place location, you can now find the signature sandwich shop at 75 Broad Street. Coming soon is a 200 Water Street location, bringing a 80s/90s hip hop ambience to the South Street Seaport.