How A Downtown Hotel Became Home For First-Responders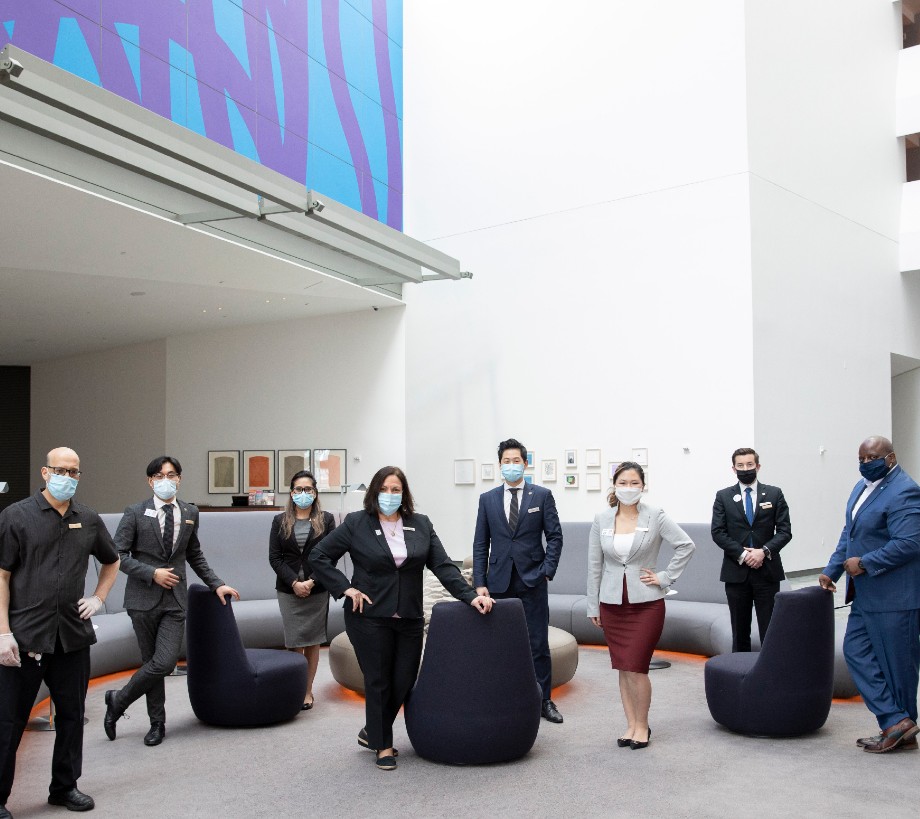 "How do we make sure that they know we're smiling, even though they can't see us behind the masks? How do we have the eye contact that tells a million words?" These are some of the questions that have popped up for Margie Garay, director of rooms at the Conrad New York Downtown (102 North End Avenue), ever since the COVID-19 pandemic started impacting New York City.
Normally, the Conrad, a Hilton property that opened in Lower Manhattan eight years ago, hosts guests from all over the country and the world. But when the city became an epicenter of the COVID-19 pandemic, the hotel shifted to a new normal, providing free lodgings to out-of-state medical workers who needed a place to stay between shifts at the hospital.
"You'd think in the business you'd seen it all," Garay, who started working in hotel hospitality as a housekeeper 16 years ago, told the Alliance. "All of a sudden we get this opportunity to have a team in-house to make the lives of these first-responders comfortable and sane for a few hours before they go back to their jobs." 
Garay, who has been staying in-house Monday through Friday for several weeks, is used to being able to offer service with a smile — but the whole team has had to adjust to communicating their usual cheerfulness with masks on. What Garay and her team have been doing seems to be working. Each morning, when the health-care workers come back from night shifts, they are clearly grateful to have a nice place to rest. "Just this morning a guest brought us a dozen bagels," Garay said. "They're saying 'thank you' to us, when we're saying 'thank you' to them. 
"Just thinking through how to stay safe and at the same time thinking about hospitality is a new challenge," she said. "It's beautiful to see the teamwork."