End The Year With Single Roasts & Special Savings At Gregorys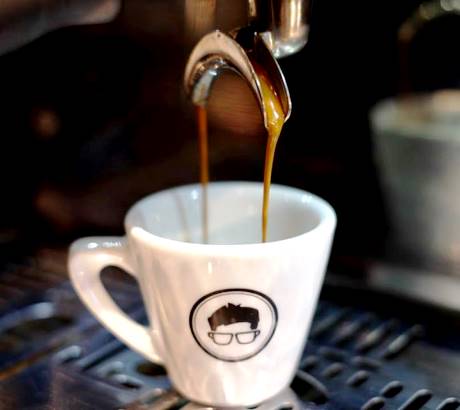 Guest blog post provided by Gregorys 
Three delicious new single origin coffees are arriving at Lower Manhattan's Gregorys three locations in the next few days. Changing up their single origin board is always exciting, but this go-round is especially special, as they introduce the first single origin coffees roasted at their very own roastery in Long Island City, Queens by head roaster Gregg Roberson and assistant roaster Justin Brooks.
The single origin program was the final step in the move away from Irving Farm Coffee Roasters to full roasting independence. So for the first time in their history, starting this week, they are now roasting 100% of their own coffee.
Here's a run down on all three:
Luzmilda comes from one of the farms owned by the Camacho Arrieta family in Naranjo de Alajuela on the slopes of the Poas Volcano in the West Valley of Costa Rica. It has a clear tropical acidity that comes through immediately, but it settles nicely into walnut, vanilla, and chocolate sweetness.
La Muralla is a super dynamic coffee: it changes and changes as it cools. The taste of a tart, perfectly-picked green apple is there and complex vanilla aromatics complement it beautifully.
Celinga Foge comes from the Celinga mill in the Foge village of Ethiopia. There's a reason so many coffee professionals cite Natural Ethiopians as the first big "wow!" moment they had with coffee, and you can taste that in this coffee for sure. It has loud berry flavors, a big body, and even some chocolate sweetness to round things out.
Best of all, from Dec. 19th to Dec. 25th, visit any downtown Gregory's Coffee location and show their Downtown Deal to receive any drink, any size for just $1! Lattes, hot chocolates, or even a deliciously spiced apple cider chai for just a single dollar. Participating locations include: 100 Wall Street, 42 Broadway and 80 Broad Street. (Deal does not include smoothies and aero pressed single origin coffees.)