Treat The Kids To A Self-Care Day Of Their Own At Kidville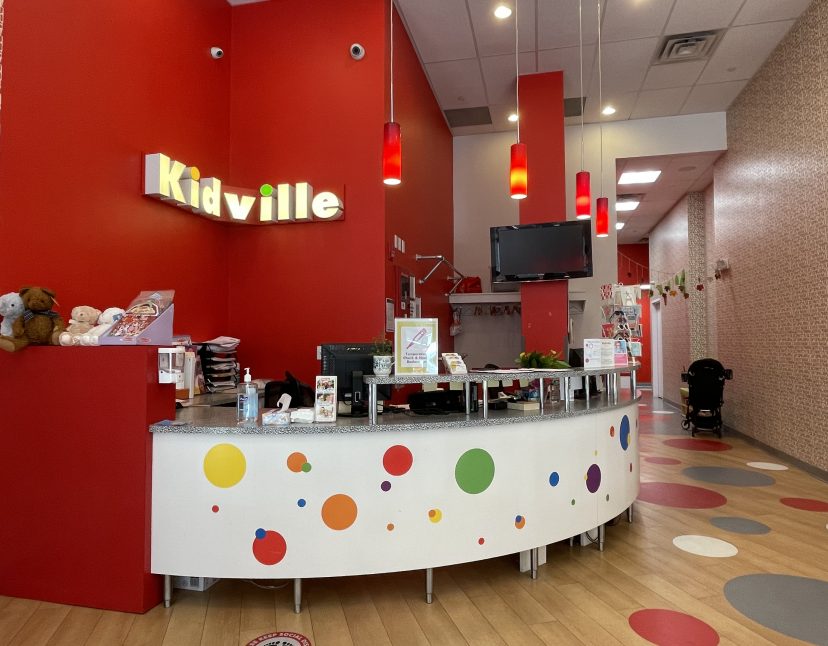 Adults have salons and spas to serve their self-care needs. Kids have Kidville. The national chain, which has a Lower Manhattan location at 40 Gold Street, bills itself as a neighborhood piazza for the playground set, offering pre-school classes as well as studios for music, art and dance; there are also play areas, party space, a hair salon and a boutique selling kids toys and books. It's the perfect place for tots to hang out as the city weather turns cooler, and kids and parents alike look for some safe indoor entertainment and education.
Classes currently offered at Kidville include ballet lessons, a class for "savvy scientists and awesome engineers" and a "big messy art class," among others. It's also a primo venue for birthday parties, with packages that offer themes, pizza and drinks, party favors, gym time, art table with a take-home project and your own Kidville party planner. 
And then there's the salon, the spot for your little one to get a back-to-school cut, or just to look good when strolling (strollering?) the streets.
See more of what the experience is like, for little ones and big adults, at Kidville's website.
Tags:
kidville