Take A Twirl Under The Sea In Lower Manhattan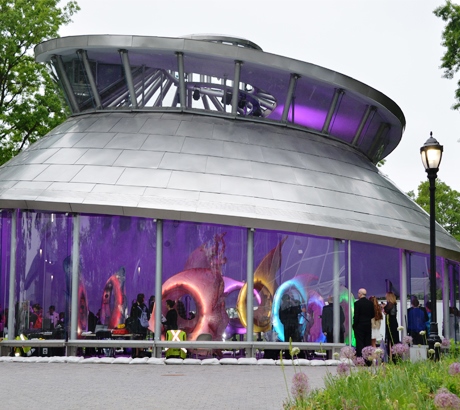 Written By: Chairin Lim, Images By: Filip Wolak & Sara Cedar Miller
Want a mystical underwater experience, gliding and bobbing among schools of iridescent fish? Head to the Battery on August 20th for the opening of the Sea Glass Carousel!
The carousel is an innovative, fun and one-of-a-kind ride that was designed by multiple award-winning WXY architecture and artistic director George Tsypin (who created the stage for "The Little Mermaid" on Broadway.) Sea Glass was built as a tribute to the New York Aquarium, which was located in Battery Park from 1896-1941 and used to welcome around 2.5 million visitors annually (it is now in Coney Island).
A shimmering, luminous reminder of the aquarium's history, the carousel is also an irresistible addition to a new and improved Battery that guarantees visitors a memorable and enchanting under-the-sea adventure.
For more information,  click here.