11 Paintings from The Museum Of The American Indian's Powerful New Exhibit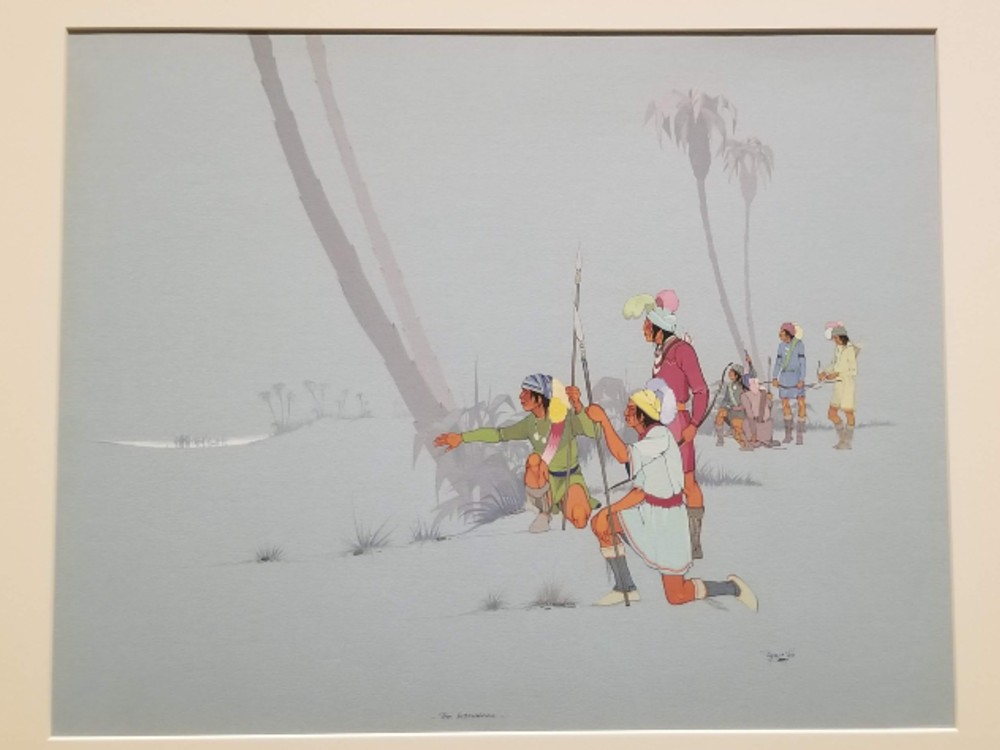 The National Museum of the American Indian's astonishing Stretching the Canvas exhibit opens this weekend, and it's really worth going in person to see for yourself. Seriously, admission is free.
The museum's collection is made up of nearly 40 paintings that span across eight decades, and totally pushes the boundaries of what the consensus definition of "native art" means. Below are 11 pieces that blew our minds at a preview earlier this week.
1. James Lavadour's Blanket – 2005, oil on board
2. Fritz Scholder's Walking to the Next Bar – 1974, oil on canvas
3. Fritz Scholder's Indian and Rhinoceros – 1968, oil on canvas
4. Kay WalkingStick's New Mexico Desert – 2011, oil on wood panel
5. Toney Abeyta's The Grand Canyon – 2015, oil on canvas
6. Jaune Quick-to-See Smith's Trade Canoe: Adrift – 2015, acrylic on canvas
7. Jerome Tiger's The Intruders – 1966, tempera and pencil on paperboard
8. Fritz Scholder's The American Indian – 1970, oil on linen
9. Harry Fonseca's Dance Break – 1982, acrylic on canvas
10. Dick West, untitled – 1940-1960, tempera on paper
11. Fred Kabotie's The Shalako People – 1930, watercolor on paper

Stretching the Canvas is on display at the National Museum of the American Indian through Fall 2021.
Tags:
Mess Around Downtown
,
museum of the american indian
,
stretching the canvas