McNally Jackson Booksellers Brings 60,000 Eclectic Titles To The Seaport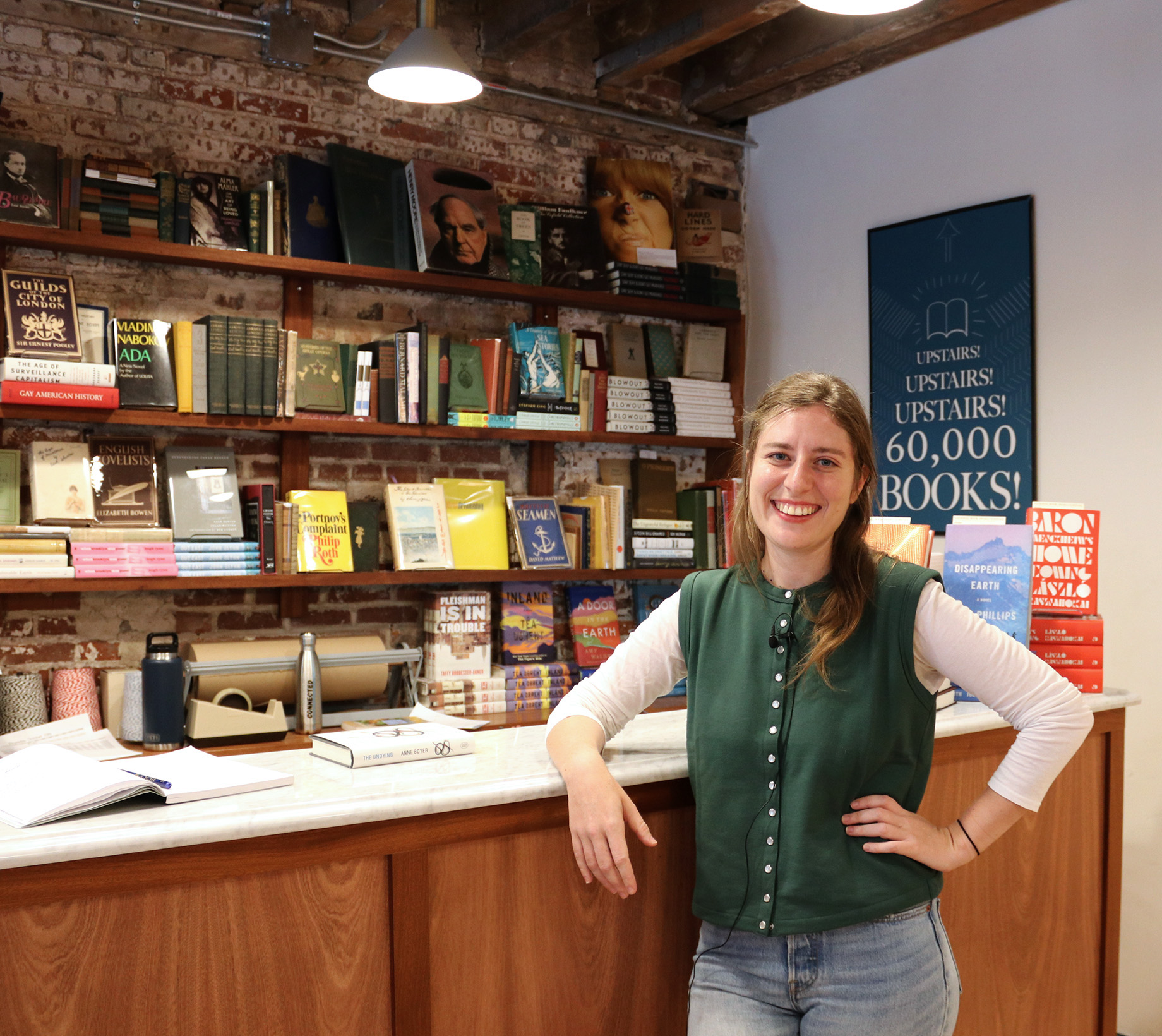 Small businesses are an integral part of the Lower Manhattan community. In anticipation of Small Business Saturday (November 30), every week we're introducing you to a local business on our Instagram TV series "Shop Small." Also, be sure to nominate your favorite store south of Chambers Street and you'll be entered to win a $500 prize that can be spent at up to five Lower Manhattan small businesses!
Although we encourage shopping small, sometimes it pays to go big — like 60,000-books big. That's the astronomical number of titles available at McNally Jackson Booksellers' third NYC storefront. The newly-opened location at the Seaport (4 Fulton St.). possesses both the quaintness of a neighborhood shop and the supply of a big-box juggernaut.
In large part McNally's massive inventory is made up of backlist titles, older books that spark reader interest and exist beyond the limits of what might get talked about on CNN discussion panels. "There are books you don't really see in the news," assistant manager Madeline Gressel explained, "books that aren't being promoted but have stood the test of time."
These range from translated foreign titles to children's books to poetry, several of which are frequently highlighted in Staff Picks. "What can be really alienating about books," she continued, "is you don't really know what you're going to find in them." Thus, the McNally team's curated collections highlight those hidden treasures that otherwise might get missed inside the two floors of 7,500 square-feet.
The neighborhood is already catching on, Gressel said — not just because of McNally's welcoming cafe, but she has heard from a number of families who've been waiting for a local spot where they can dive nose-first into the classics. "We've had so many residents in the neighborhood coming in," she added, right before suggesting Lower Manhattan's workforce follow suit. "There are a lot of offices nearby where this would be a space of serenity of repose. I invite them to come and enjoy."
Check out our "Shop Small" video of McNally Jackson Booksellers on Downtown Alliance's Instagram TV channel.
Tags:
mcnally jackson
,
seaport
,
shop small
,
small business saturday