To-Go Drinks Are Not Banned. They Just Need To Be Ordered With Food.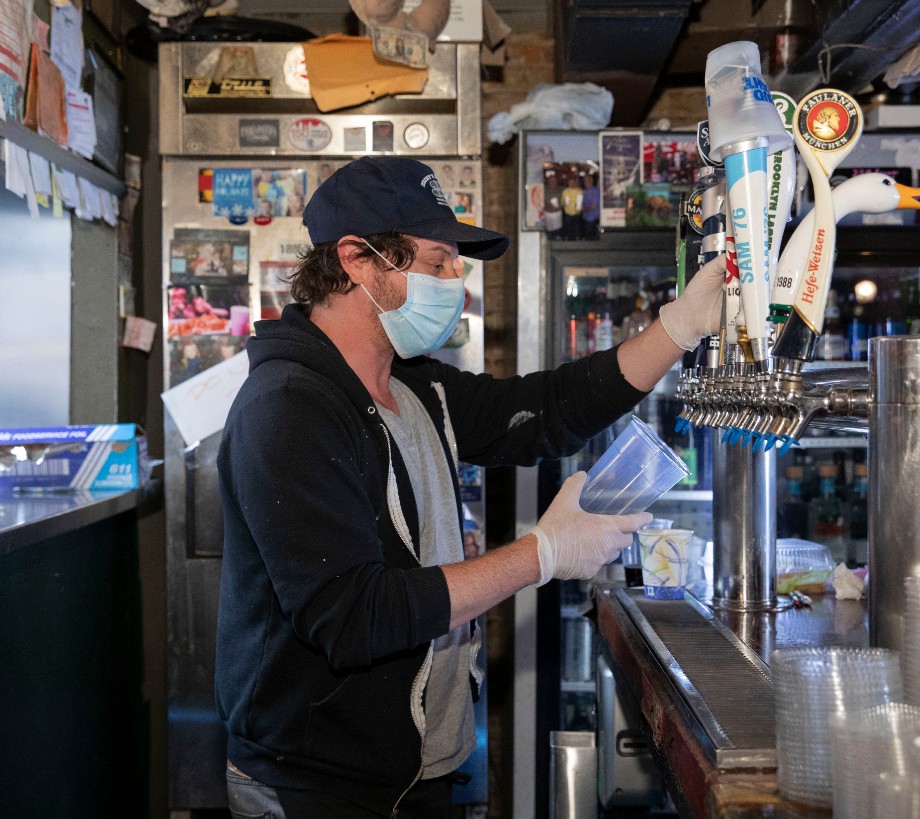 Over the last few weeks, social media has been alight with photos of revelers congregating outside now-open bars all over the city. That may or may not be connected to a troubling uptick in COVID cases among 20- and 30-somethings — younger people are probably socializing with one another more, but they're also more likely to be back at work at jobs that expose them to the virus — but either way, as a result Governor Cuomo has tweaked the rules for bars in New York State.
First and foremost: To-go drinks are not banned. There was some confusion over this on Thursday when Cuomo first announced the new rules, but you are still able to purchase a to-go drink and take it home. But bars are not allowed to offer "walk-up" service, as in, you cannot order up at the bar, get a drink and stand around drinking with your friends in the bar's backyard or patio. Per the governor's order, "service at bar tops must only be for seated patrons who are socially distanced by six feet or separated by physical barriers."  
The second rule is that drinks must be procured alongside food. Though the to-go rule required bars to offer food (and could only deliver drinks with a meal) patrons were able to purchase just drinks on-premises. Under the governor's new rules, bars and restaurants "must only serve alcohol to people who are ordering and eating food." The state is also instituting a "Three Strikes and You're Closed" rule, which is pretty much exactly what it sounds like.
The new rules are intended to prevent the spread of COVID-19, but they will make life a little more difficult for establishments already struggling to make ends meet in the pandemic. Please continue to (safely) support your favorite Lower Manhattan bars and restaurants by getting to-go drinks, ordering delivery, dining on sidewalks and patios and not congregating outside so they don't get in trouble and shutter. 
And remember: mask up, keep your distance and tip well.
Tags:
covid-19
,
cuomo
,
Nightlife
,
to go drinks